BRAC Social Innovation Lab, with support from Advocacy relaunched the "Innovation Adda" in August 2022, with the hope of creating a space for BRAC colleagues to learn from each other by holding constructive discussions and debates on the ins and outs of the development sector, what works-what doesn't and what we can do better. To that end, the first adda of the season titled "Failing Forward" saw the launch of the newest edition of the Failure Report followed by a conversation among BRAC colleagues on how we can capitalise on failures for impactful results.
KAM Morshed, Senior Director, AIM Cluster, BRAC, started us off, as he asked the audience what the purpose of innovation was and how we define it. Is it the ability to think critically, keep an open mind to all perspectives, or simply strategic stealing? If we have limited access to ideas, that will only constrain the infinite possibilities. When in fact, the goal is to connect the vast collection of ideas to help us see different perspectives.
To start the debate, Abdullah All Shakil, Research and Insights Lead, SIL, briefly explained why most people want a learning report and not a failure report. Why do people not want to take risks or make bold decisions? Could it be because of a fear of failure? Even through that fear, do we not need failures to know what doesn't work so that we can fine tune what does? So that we can see how far we are truly capable of going, the different dimensions we can step into? After all, if we don't do things differently, we never do different things.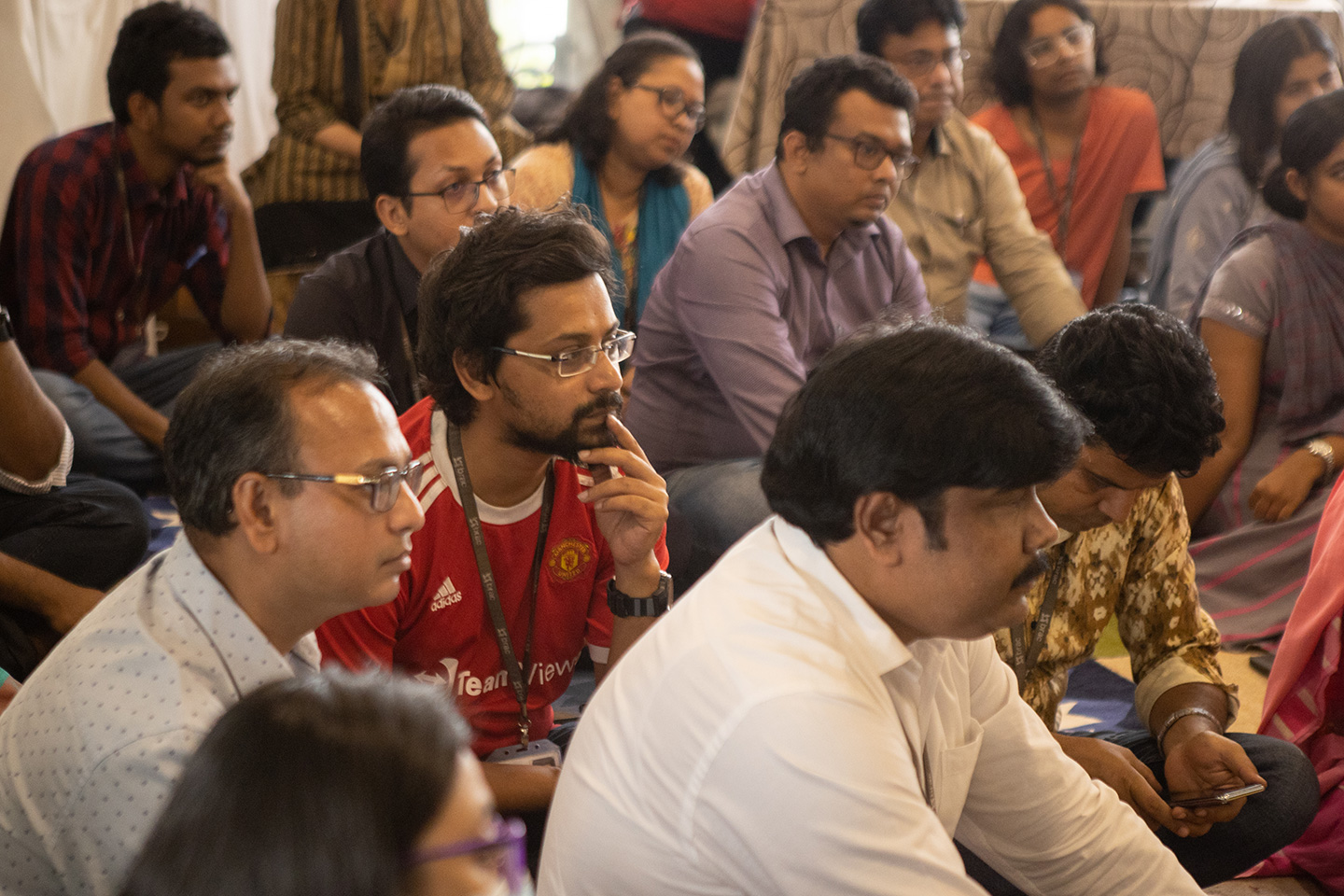 Here's a quick look at the discussion highlights from the August Innovation Adda:
Trust and failure will always walke parallely. If we cannot trust the process of doing something new, we will never be able to put out ideas to be truly distinctive. Allowing ourselves to learn from failures will ultimately strengthen the overall goal.
As beautifully told by Arinjay Dhar, Senior Director, Microfinance, "Trust and failure are interconnected. Because it is fine to fail, when you have someone you can fall back on"
Political ideas of transparency and generating ideas from people, where we can gather information or different viewpoints were initially the idea behind creating organisations. A strategy used widely to this day. So, ideas can be easily adapted by others; it is the innovation that will help one to remain unique.
"Political analysis is as important as other parts of the research process to have a sustainable future."– AFM Shahidur Rahman, Director, Monitoring, Evaluation, Accountability & Learning, BRAC
Until we try a different method, we really won't know whether we will fail or succeed. Every little setback we experience in life teaches us a valuable lesson that we should apply to fortify our foundation. However, there has to be a limit to failure. Theories might be similar but knowing the context of events is essential. One needs to know when to stop to minimise the loss.
Just as Dr. Md. Akramul Islam, Senior Director, Communicable Diseases, WASH, Integrated Development, and Humanitarian Crisis Management, BRAC said, "Failure needs to come along with wisdom."
How do we measure what is innovation and what is not? For some people, it minimises the TCV – time cost visit, while others might think of innovation differently. Considering that innovation can come from anywhere, we just have to keep an eye on things that succeed as well as things that fail. And while doing so, we must ensure that we look at failure as something to learn from, not something to fear.
"Failure reports can also restrict your window. If a failure report does not make you wiser, it can spread generic fear among people."- KAM Morshed, Senior Director, AIM Cluster, BRAC
Every failed attempt can help create something new. How do we know that? From Tasmiah Tabassum Rahman's own experience. She shared how not too long ago, she tried to make pudding, a dearly loved dessert but failed to make one with an ideal texture. However, each failed attempt produced a new type of dessert. An everyday life incident so simple, yet so profound when we put it into perspective.
"Failure creates new inventions along the way if you take your failure as learning"– Tasmiah Tabassum Rahman, Associate Director, Skills Development Programme
We learnt from this adda how it is fine to take a road that has never been taken. The motivation to innovate can only be strengthened if we acknowledge every step up as a small scale of innovation for sustainable outcomes. At the end of the day, innovation is an experiment and we must see it as such, while ensuring that we avoid making the same mistake too many times, so that we learn from them and not let them define us.