A recent ILO report states, "Less than half of all eligible women participate in the labour force, compared to 75% of men."
. . .
Women are also more likely to work in informal employment and in vulnerable, low-paid or undervalued jobs. Further, the Global Findex Database 2021 on Financial Inclusion, Digital Payments, and Resilience in the Age of COVID-19 iterates 56% of all those without a bank account were women – meaning that nearly a billion women are unbanked. To make matters worse, the COVID-19 crisis caused unprecedented job losses, hitting women the hardest, further widening gender gaps. Even today, in many societies globally, women face discrimination and are disproportionately vulnerable. Unequal gender roles have implications for the most basic aspects of autonomy, dignity and empowerment, which in turn influence financial inclusion – or lack thereof.
Strengthening women's participation in technology and financial security is at the core of ANUDIP's operations. While at ANUDIP, we mainstream gender in all our interventions impacting 100,000+ below-the-poverty women, specially-abled, victims of trafficking, low-income groups, some examples where we explicitly focus on women's financial empowerment include:
Women's Connect Challenge: ANUDIP is one among the ten organizations across India – selected as a grantee through the Women Connect Challenge India, launched by Reliance Foundation and the US Agency for International Development (USAID), which augmented the capacity of 80,000 crisis-stricken and neo-literate women in digital and entrepreneurial skills to ensure financial inclusion and economic independence.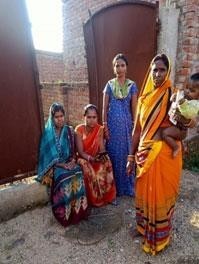 "My graduation degree is just a piece of paper in the old cupboard" marks the 28-year-old Gudia, (pictured right seated) wife of an auto-driver from the Rodiya village in the Sadar district of Jharkhand. "No one knows or correctly put, no one is interested to know that I am a graduate. Demands pertaining to strict finances led Gudia join the digital training powered by ANUDIP. The technology training on the use of mobile phones, internet-based applications, access to health and welfare schemes online, and government-assured e-benefits were part of the courseware.
Responding to the training, the "quick-to-pick-up" Gudia, created health ID card for herself. Pointing to the need benefits her co-villagers could avail, "I earned 500 rupees by opening 50 health IDs in my village". In months, Gudia was known to help her fellow-villagers in creating not just health benefit cards but became an expert to online train-booking, mobile-recharges, and ID correction. "INR 4000 a month – is not just my income today but an acceptance from my community that I earn equal to my husband."


Through our Digital Inclusion of Young Aspirants (DIYA) initiative, we are improving employment opportunities and working conditions, and amplifying women's voices who were socially disadvantaged or either at-risk.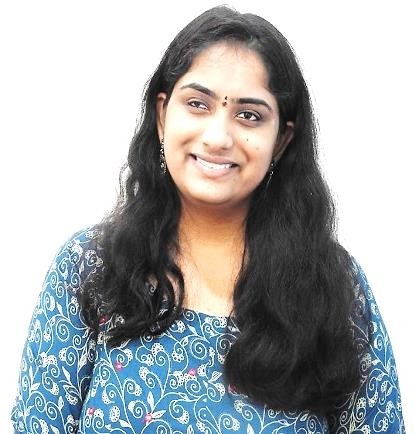 Pictured above is Indu, daughter of a sales-worker in a sweet shop in Telanagana, who lived in a predominantly sighted world with peers, friends and family keen to tell her "what she could not do." Since birth, Indu suffered from an eye-disorder, which made one of her eyes go vision-less. Being exposed to the negative representations of disability by peers and family, she was often made to focus on limitations. "My parents encountered comments from acquaintances on catering to a child who was completely dependent on them."
Growing up with a range of tools, equipment, mobility aids and concerns that people think she needed, this 21 year-old proved a stubborn revolt. Indu enrolled for a three- month advanced smart-employability training from Anudip alongside her sighted peers. She said, "My objective was to learn and be as competent as my sighted class-mates were."- recalls Indu. 4 months later, she got shortlisted at HSBC, a British multinational universal bank and financial services holding company. Working for a corporate with such a diverse workforce makes Indu feel included and important, determining "girls with physical deficiencies like us can also perform in mainstream economy."
Such is a power of diversity and financial inclusion of women.
_________________________
Anudip Foundation