Social Innovation Lab
Who We Are
Our mission is to support BRAC's work of empowering people and communities in situations of poverty, low literacy, disease and social injustice. We test, prototype and adapt and collaborate with programmes to achieve large scale, positive changes in the communities that we work in. In line with BRAC's economic and social programmes that work to create opportunities for everyone to realise their potential, we incubate, adapt and mainstream innovation within and outside BRAC by generating quick insights and redesigning service delivery models. Putting people at the core of what we do is our principle.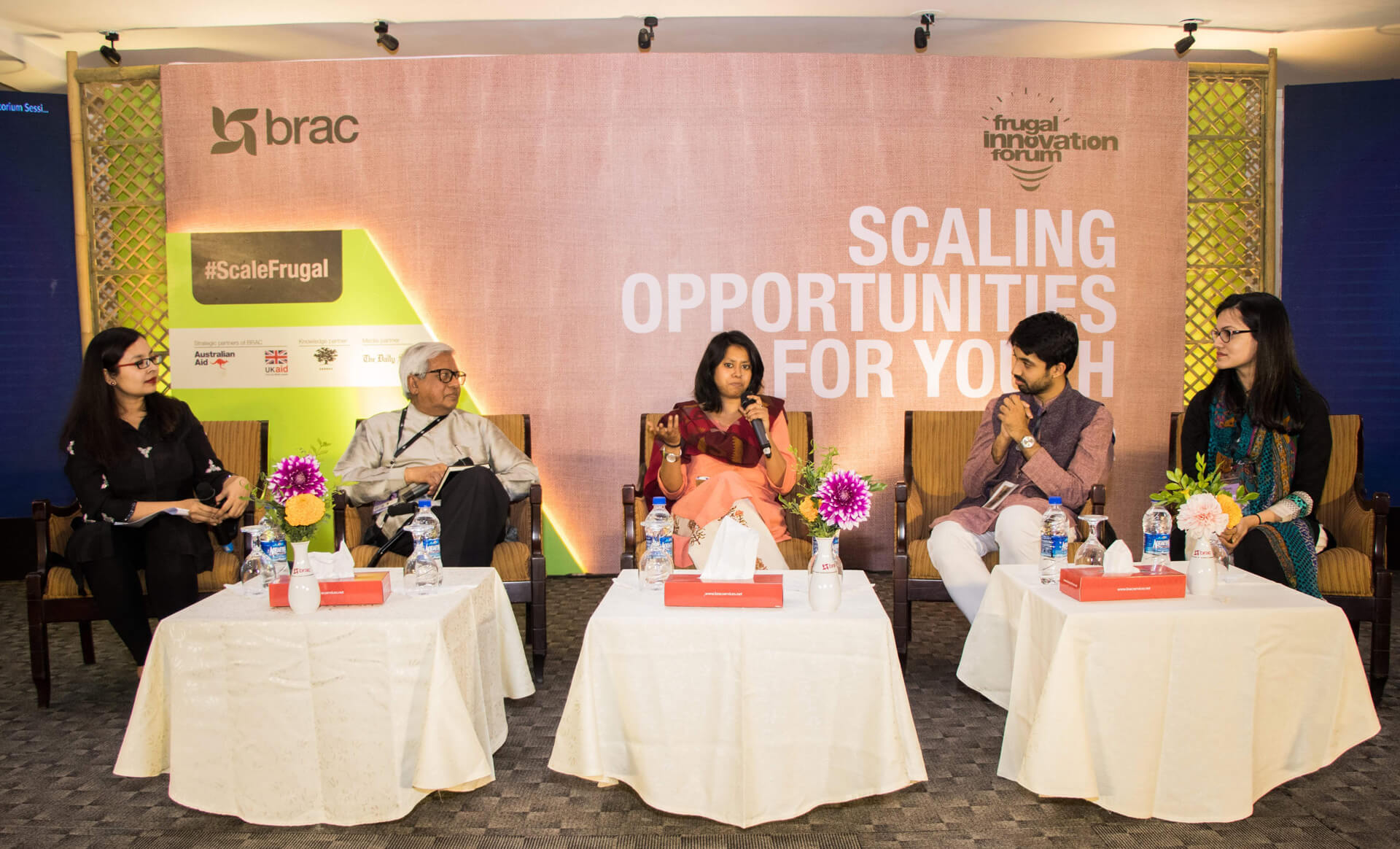 A world

free from all forms of exploitation and discrimination

where everyone has the opportunity to realise their potential. We align ourselves with the broader organisational vision of BRAC of

reaching 20 million people globally by the end of next decade.

We are constantly collaborating with programmes and social enterprises to

improve programme design, service delivery modalities, product development and client experience

to serve the people we work for.
How We Do It
Our Approach to Innovation
Our guiding anchor is largely based on BRAC's innovation ideals. 'Innovation' at BRAC means the development of a differentiated offering (or process) that empowers BRAC's clients, partners and employees in a changing external context. All that we do is anchored by our mantras of innovation. Our approach to innovation can be easily understood by design, enterprise thinking, co-creation and frugal innovation components:
Read the latest stories, research and news from
across the foundation
---
Events
Discover Our Events
---
Partners
---
Gallery
---
© 2022 BRAC. All Rights Reserved.