Every third person in the world is malnourished today. It is estimated that one in two will still be malnourished by 2030. A big reason for this is inadequate nutrition and unhealthy diets. Balochistan, despite having abundant natural resources, suffers from a high prevalence of malnutrition, causing deaths among children and women belonging to socially marginalized groups.
According to a research conducted in 2017 by UNICEF, 16 percent of the children in Balochistan are malnourished, 39 percent are underweight, and 52 percent are stunted. Balochistan has the highest infant and mother mortality due to malnutrition in comparison to other provinces in Pakistan.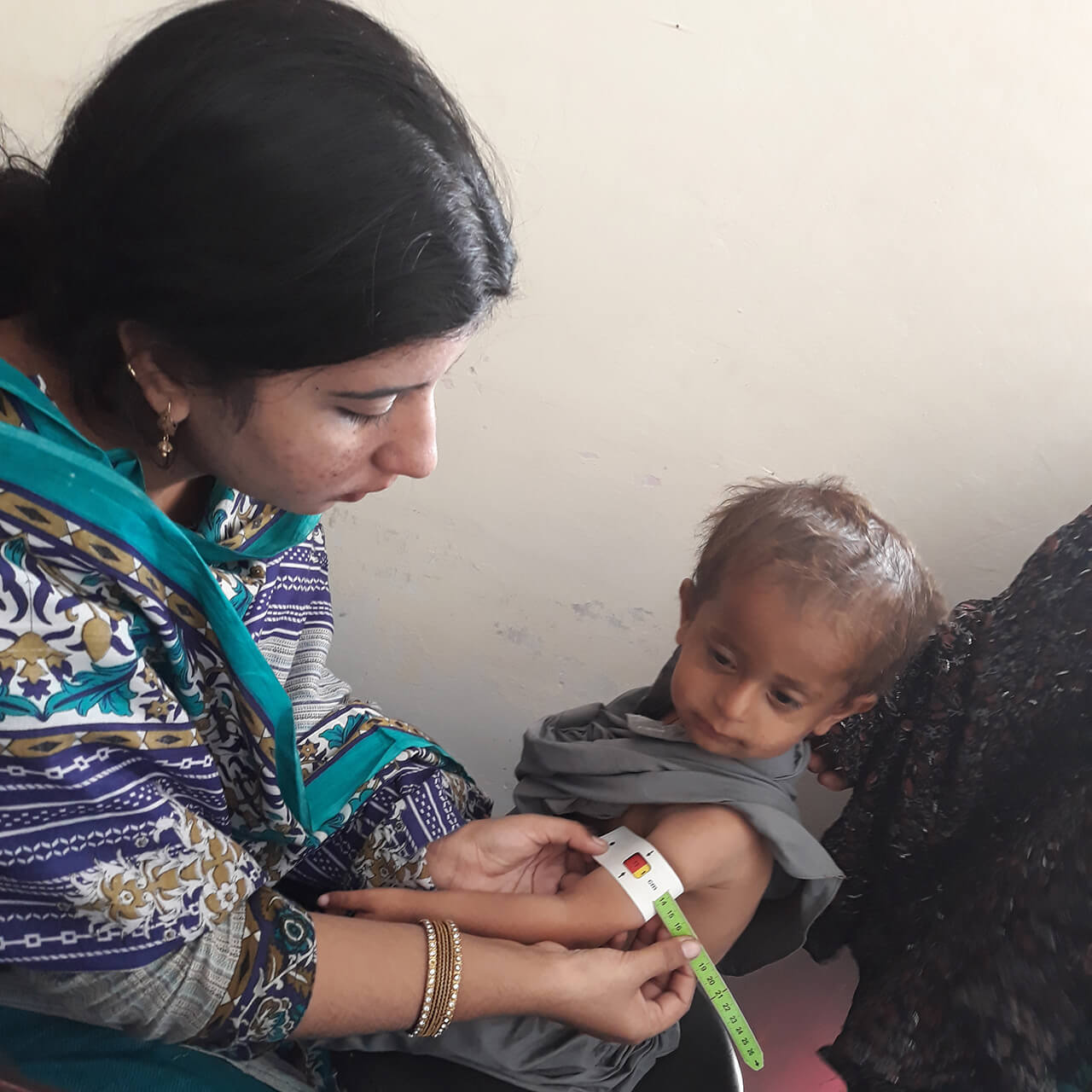 Due to poor economic conditions in Lasbela, a coastal district in Balochistan, families are not able to provide adequate nutrition to their children. BRAC is helping to overcome this persistent problem by identifying malnourished children and women, especially in hard-to-reach communities, to raise their nutrition levels through an innovative intervention.
BRAC Pakistan implements the Targeting Ultra Poor (TUP) programme in Lasbela for poverty alleviation, empowering communities, and providing better access to livelihood, education, and health. Through the TUP programme BRAC Pakistan was able to locate malnourished children in far-flung communities in Lasbela, and referred them to the government's nutrition camp and health facilities for treatment. After the referral, the programme staff regularly followed up on the progress of the referred malnourished children.
The purpose of this grassroots approach was to eliminate malnutrition in Lasbela; after sharing the impact with Pakistan Poverty Alleviation Fund (PPAF), the latter half of the project was turned into a budgeted activity, and was further extended and linked with UNICEF and Balochistan Health Department.
When innovation is supported and positioned effectively, it has the potential to improve millions of lives.
Noor E Tazrian Khan
Head of Communication
BRAC International