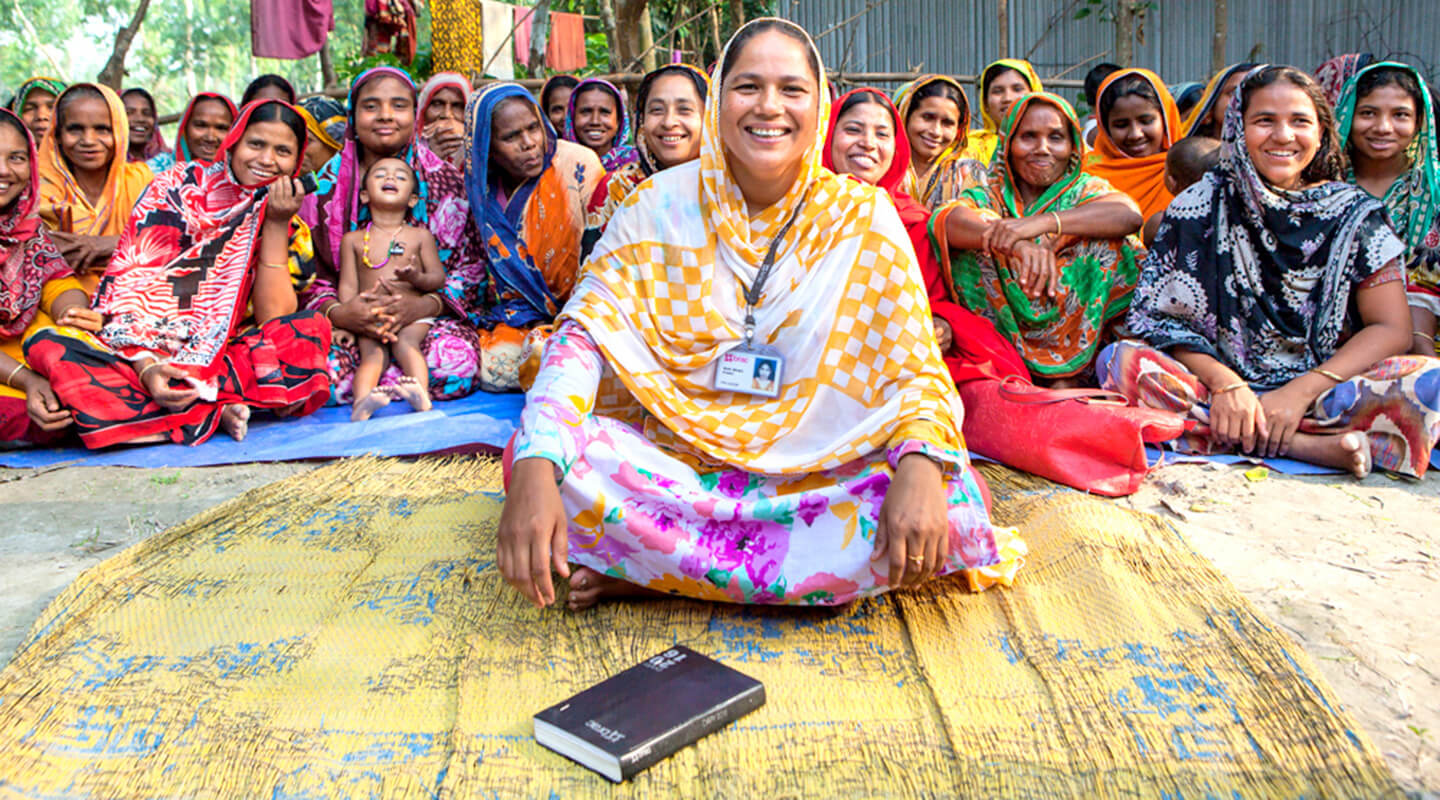 BRAC Launches Social Innovation Fellowship 2019!
We're excited to launch BRAC's first ever fellowship opportunity open to the troublemakers who never settle.
BRAC, world's largest and no. 1 NGO, is looking for the next big innovator to join their tribe by applying for BRAC Social Innovation Fellowship 2019.
If you question the obvious, challenge traditional approaches of solving social problems, and are willing to commit a year to work on something you're deeply passionate about- this opportunity is for you.
In order to qualify you have to be
Between 18-35 years old (as of December 2018)
Willing to work in any country where BRAC operates in (see list here) for a year (Taking any pertinent safety and security issues into consideration)
Interested to co-create, test and implement solutions with BRAC
Someone who has already made a difference in their surroundings
Someone with impact of innovation on community, strong academic achievements, professional or personal experience relevant to field of development, or one of BRAC's areas of programmatic priority more specifically.
It doesn't matter if you are a social entrepreneur, or a tech geek, an academician, or a professional passionate to make a difference- you can be from any background or country, but if your core skill offering, combined with your vision to utilise this opportunity, and dedication for impact is what makes you different- we're looking for you.
In this one year, you will get hands on exposure to complete design thinking process- from ideation to prototyping, and see theories blend with practice on the ground. You will be surprised everyday by the challenges and opportunities you discover as you take each step closer to impact.
You will get the opportunity to work on a social problem of your preference. We recognise and hope that your initial thoughts about the problem will change completely, once you start working on the ground. Through training and support from the relevant BRAC programmes, you will immerse in an intense journey to learn in-depth, redefine our understanding of the problem and re-discover your solution.
The fellowship covers:
Office space and accommodation
Monthly Stipend
1 round trip ticket (to and from your country of residence)
In-kind support from BRAC (Field visit, workshop venues etc.)
Access to BRAC and partner networks globally
Apply here! Application Deadline: 11.59 pm, November 30, 2018 (GMT+6)
For queries, please write to masrura.oishi@brac.net
Welcoming BRAC's first Social Innovation Fellow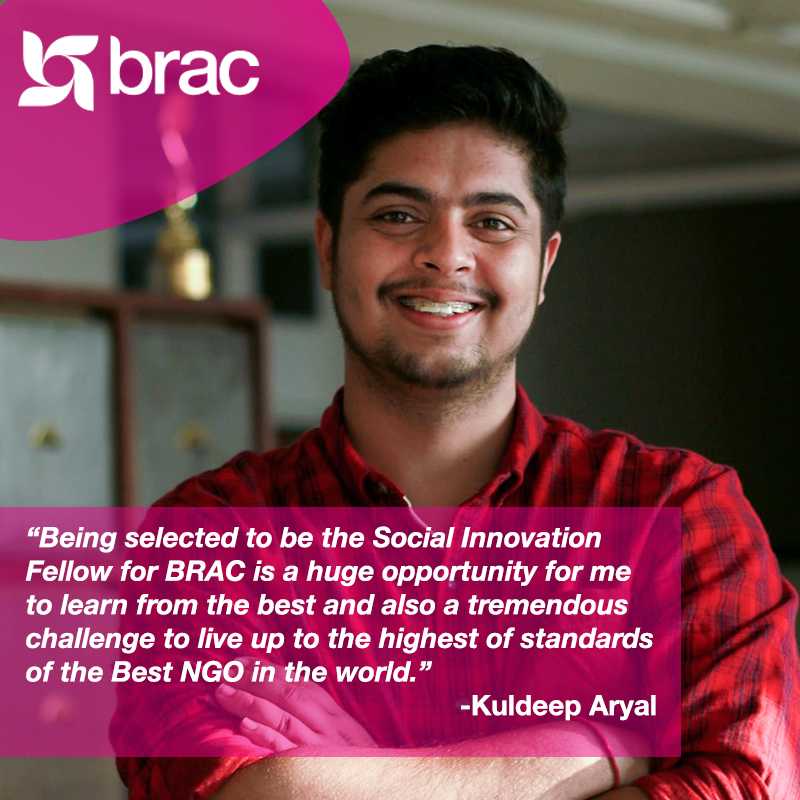 We are super thrilled  to introduce Mr Kuldeep Aryal from Nepal as our first Social Innovation Fellow for the year 2019-20. From a competitive pool of over 500 candidates from 55+ countries, Mr Aryal has been selected for his undying determination and commitment for social change.
For over 47 years, BRAC has been committed to developing global solutions that empower people to take charge of their lives. Social Innovation Fellowship, launched in 2018 as part of the Frugal Innovation Forum 2019, has been derived from this very notion, with the commitment to shape the next generation of forward-thinking, status-quo challenging social innovators.
The fellowship programme is designed to serve as a platform for the young changemakers striving to bring transformational change in challenging contexts.
The 2015 Nepal earthquake changed Kuldeep's life; he found a new purpose for social innovation that was deeply reflected in the initiatives he started in his home country, Nepal. He brought in TEDx to his community as the curator of TEDxPatan. He is also the co-founder of Rural Development Initiative and Himalayan Innovations Pvt Ltd. He has been a former Project Development Specialist at Nepal Innovation Lab. Focusing on engineering, technology, and design, he aims to bridge traditionally isolated sectors through cross-cutting innovative projects. He will start his year-long journey with us from July 2019. He will explore and analyse BRAC's diverse operations on the ground to learn and grow his perception and incorporate them into his own community for impact.
Fellowship FAQs