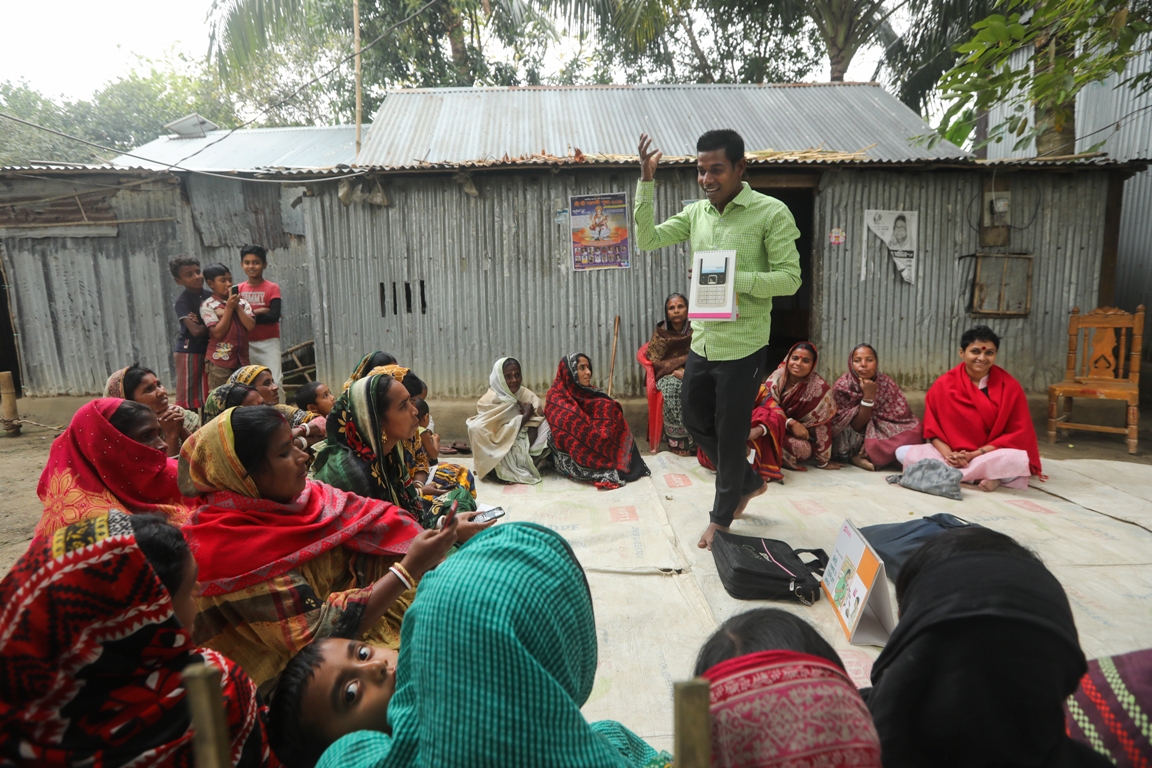 Provide hands-on 'teaching' rather than 'lecturing'
Lower levels of literacy and a general lack of digital skills in women remain two of the key forces widening the gender gap. Consequently, women may require significantly more support to master the sequence of commands required for mobile money operations in order to feel confident to operate independently
BRAC's Integrated Development Programme (IDP) is a long term project that aims to improve socioeconomic conditions and livelihoods of 1.1 million poor people living in remote areas by 2020. IDP provides multifaceted support through a single platform that includes education, healthcare, sustainable livelihood and activities that promote women's empowerment. It is convenient for IDP clients to make mobile financial transactions as IDP primarily focuses on the development of remote areas such as the haors (floodplains) and chars (shoals).
Prior to July 2016, clients received training on mobile menu navigation once every month when BRAC field officials paid them a visit. Given that the nearest branch is often more than 5km away, many women were unable to visit BRAC offices for additional support. BRAC realised that if it wanted to turn women clients into proficient users, it needed to provide rigorous, continuous training in the field.
That was how a five-day mobile money training was born. Divided into discrete 45-minute sessions, this training is always delivered in the local dialect with stories in the local context. At the end of five days, a participant is selected as a local trainer and tasked with assisting neighbours in using their wallets. Thus far, 58,000 IDP clients have received this training which enables them to use basic bKash services including cash-in, cash-out, and transfer. They can also pay loan installments, make savings deposits, and recharge their mobile accounts.