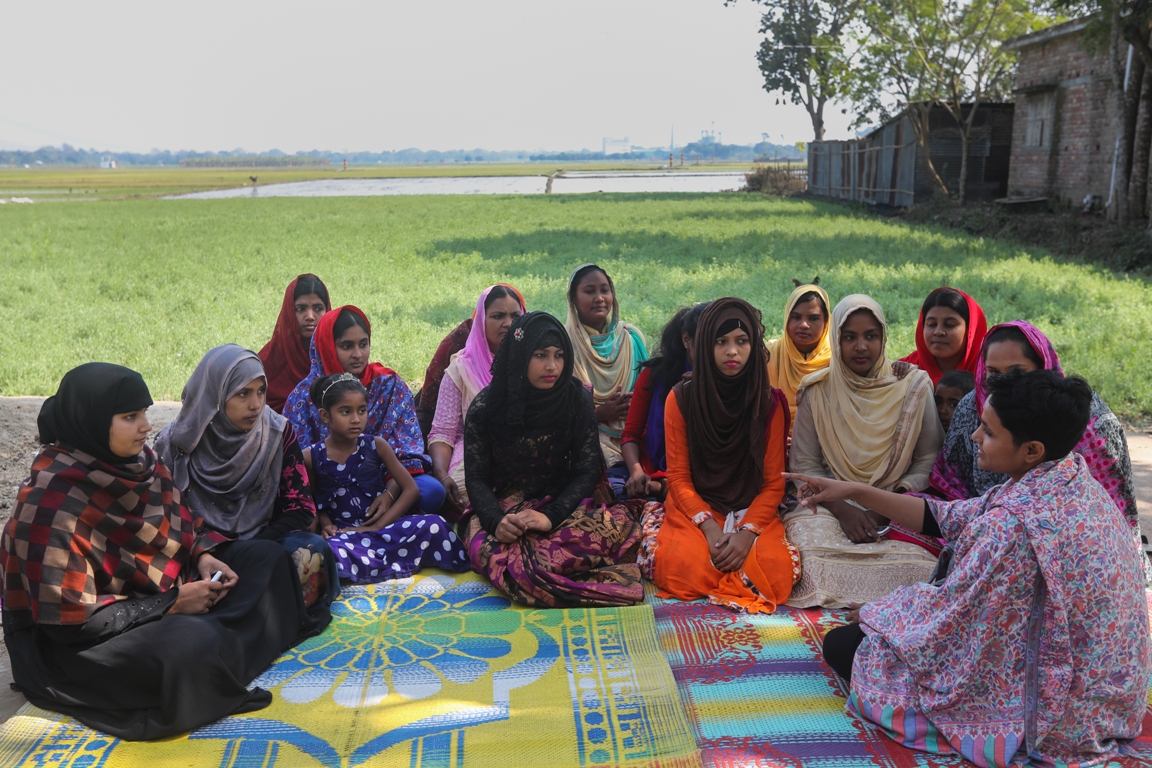 Build confidence in technology
The gender gap persists because women face obstacles arising out of conservatism and social customs that in turn discourage them to use financial services. Women may also be hesitant to trust new products, particularly if benefits are not immediately tangible
BRAC developed an online app to guide the CSAs in 2016 to troubleshoot problematic issues for clients and provide them support. This app allowed BRAC staff to check the validity of a national ID and immediately ascertain whether it had already been used for another account. Hence, rejection rates were reduced. Often, users would forget their PIN codes and inadvertently lock their accounts. CSAs can unlock such accounts through the app, which means that women do not need to visit the bKash service centre which is often half a day's commute away.
Constantly on the lookout for ways to improve client experience, BRAC is collaborating with bKash to redesign the CSA app. The initial version proved to be difficult for CSAs to navigate; viewing transaction histories was also a challenge because the app frequently timed out. It has been updated since, with new icons for smoother navigability and an option to work offline. All CSAs will also be provided a tablet with the app preinstalled. This means that during busy office hours, CSAs can serve a greater number of clients with minimal waiting time. Data can be entered into the app, saved and later modified before sending final requests to bKash. If there is an emergency request from a client, the CSAs can submit it online and receive answers within half an hour. The revamped app will roll out across branch offices in Spring 2019.
BRAC has about 700 CSAs who have so far opened 254,082 accounts. Compared to the crowded agent points, the BRAC offices are much more comfortable for women to ask questions, explore wallet functionality, and correct mistakes without judgment.