Prospects of Future Planning for an Inclusive Digital Financial Services Ecosystem in Bangladesh
The growth of Digital Financial Services (DFS) in the global South can escalate financial inclusion among low-income communities by alleviating their reliance on cash-based transactions and diversifying access to financial tools. However, despite the availability of resources and services, DFS usage in these communities remains low, particularly among women. If accessibility is not the main barrier, what factors are leading to a low usage rate? Is the current DFS ecosystem not catering towards the ultra-poor clients? Is it because the product and program designs fail to consider gender gaps in literacy and control over tools? Or is it because policymakers and practitioners fail to craft pro-poor policies? How can we make digital financial services more inclusive?
BRAC Inclusion Fellowship:
Capstone Research Programme 2021
BRAC Social Innovation Lab's "Inclusion Fellowship: Capstone Research Programme 2021", is an opportunity for current students and early-career researchers to design studies and experiments to understand the existing gaps in different areas of DFS to recommend a pathway from practice to policy at the end of the study.
The Fellowship will provide the mechanism for aiding clients to keep using DFS tools such as mobile money. Factors leading to growing gaps in lower-income communities should be taken into account when making policy recommendations. Fellows will be expected to build on pre-existing academic and in-practice research and evidence in the field of financial inclusion and gender equality, and provide additional insights or evidence on ways to strengthen women's financial inclusion further.
We are looking for researchers interested in exploring questions along the pathway to inclusive digital financial services. A non-exhaustive list of research questions is indicated below.
How can the DFS continuity barriers in the ultra-poor communities be addressed?
What initiative should programmes take to reduce the increasing digital gender gap in developing countries?
What are different ways for policy makers and development practitioners to incorporate the changes needed into the existing DFS system?
How can the DFS ecosystem be more client-centric and unscathed?
What role can consumer protection play in mending the DFS design?
Capstone projects may take various formats, e.g. case studies, research papers/reports, policy briefs, interactive toolkits and playbooks, data illustrations, and others. We are also open to different research approaches and methodologies.
What are we offering you?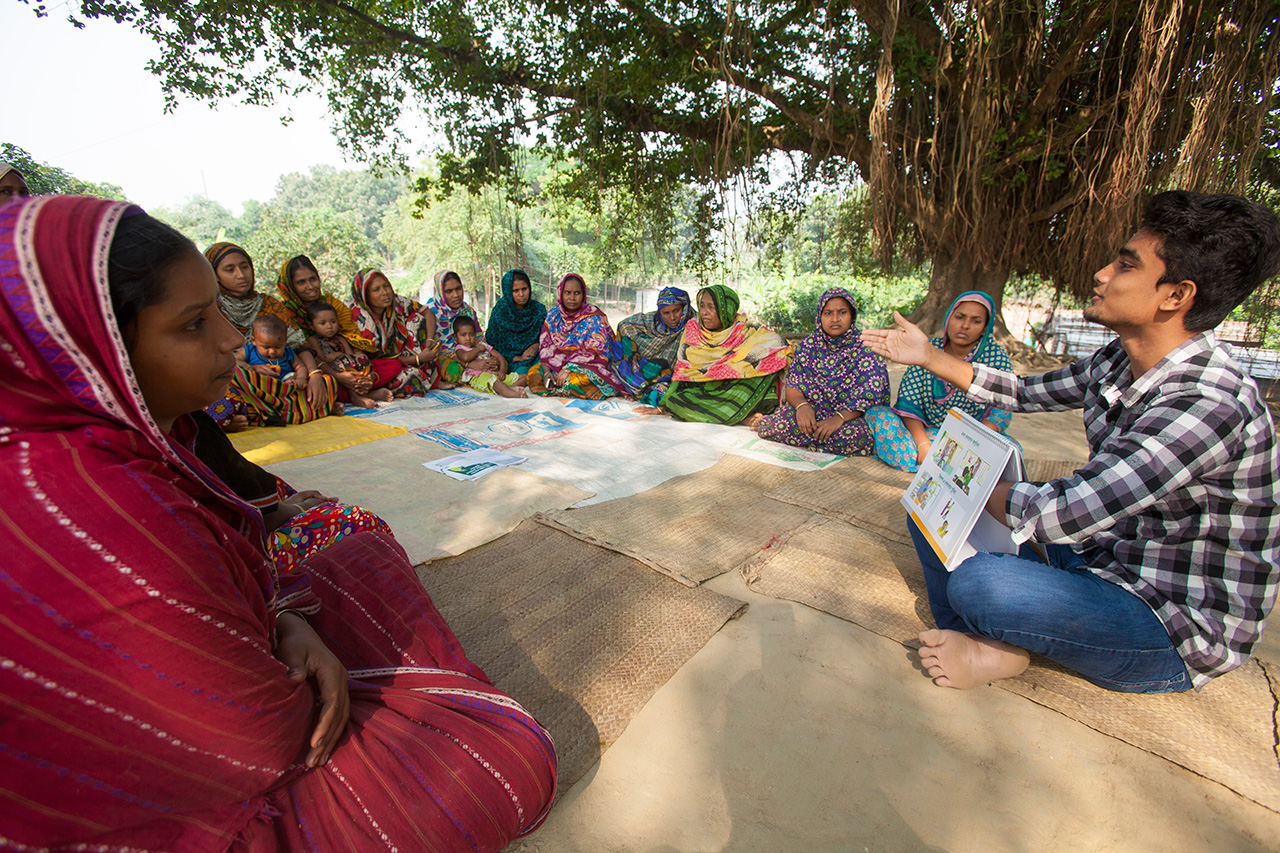 BRAC is the world's largest Global South-led development organisation serving communities across 11 countries in Asia and Africa. Through our interventions and support to individuals, communities, and governments, we act as a catalyst, creating opportunities for people living in poverty to realise their potential.
Inclusion Fellows will receive:
Mentorship and guidance from sectoral experts and practitioners leading our anti-poverty and social empowerment programmes.
Access to programme operations staff for primary research or consultations.
Field access and research logistics support e.g. translations, sampling interviewees, field travel and logistics, etc. (subject to Government-mandated Coronavirus health and safety protocol).
Limited funding to support in-field research or alternative methodologies for qualifying projects.
Early research findings can be presented at the 7th Frugal Innovation Forum in November 2021 to be attended by over 300 practitioners and researchers from the financial inclusion sector.
The following are minimum requirements to be eligible for the Capstone Research Programme 2021:
Be currently enrolled in an undergraduate degree programme in their final year of study, Graduate programme for masters or pHD, or be a recently graduated early-career researcher.
Be fluent in English​. While not required, familiarity with or proficiency in Bangla may be an asset for primary researchers.
Demonstrate proven promotion of diversity in your work and perspectives.
Since this Fellowship program is highly competitive, applicants under active consideration may be asked to submit academic records as well as references. BRAC will contact only those applicants who are shortlisted for interview.
Applications are open on a rolling basis starting August 1, 2021.​
Interested candidates may apply online. (Please take care to provide required information where indicated). Please note that applications will be kept active in our database for a period of three months. Should you still be interested in Fellowship after three months, you will need to re-apply. Only those identified for an assignment will be contacted to discuss their interest and availability. Candidates are selected by the programme and research team on a highly competitive basis.​
Successful applicants will demonstrate strong understanding of gaps and challenges in financial inclusion in the global South through prior research and/or work experience.
Application checklist:
Research proposal (including concept, methodology, analytical framework, timeline and early plan for dissemination)
Researcher or research team profile (Short bio, LinkedIn profile/Resume)
Financial proposal (optional)
Writing samples or links to publications
Diversity and Inclusion
BRAC believes that everyone we work with including our staff, partners, programme participants and the community has the right to be protected from all forms of harm, abuse, neglect, harassment, and exploitation. We uphold human dignity and inclusion rights for all, regardless of age, race, religion, gender, disability, ethnic origin or socio-economic condition. As an equal opportunity employer, we actively encourage applications from women and gender-diverse individuals. We welcome persons with disabilities to apply. We nurture a culture where all individuals have the opportunity to realise their potential. Any personal persuasion will result in disqualification of candidature.